Planned Breedings:
We do require a $200 refundable deposit to be added to the waitlist. This will hold your spot on the list. This doesn't guarantee a puppy as litter sizes aren't always the same. We keep one running waitlist for all litters. We start at the top of the list and go down for every litter. Some families may be waiting for a later litter. So there is a chance of getting a puppy even if you are lower on the list.
Call or Email to get on a waiting list for a upcoming litter
281-203-2007 Angie or Sanchezboxers11@gmail.com
We are now accepting deposits via paypal using friends and family when sending deposits. If you send deposits as a business transaction please be advise you will need to add 3.5% service fee to amount you send.
( ) = passing this time
All pups are placed Limited AKC Registration only on a Spay/Neuter Contract. As well as a 2 yr health guarantee. Lifetime breeder support. We only let certain pups go with full rights. They are sold on a Co-Own Show contract. All puppies that don't meet the breed standard are strictly limited akc registration.
Total cost of puppies are $2500. Which includes the $200 deposit.
Sanchez Boxers Reserves 1st pick out of every litter
even if we didn't plan on keeping one. As well as anyone getting
a show puppy take priority over pet families.
If name of puppy is in Blue then it's not final. If it's in Red then it's final .
Wait List: For all planned litters.
1. Garcia Family (Brindle Male)
2. Cronin Family Brindle Male
3.
Peterson Family Brindle or white Male
4.
Elizondo Family (Flashy Reverse Brindle Male) Q litter
5. Lasher Family (Flashy Female)
6. Bara Family (Diva/Chiquis puppy M/F Fawn, Flashy Fawn, Flashy Brindle)
7. Uselton Family (Female, Euro, Open on
Color)
8. Reeg Family (Flashy male)
9. Stroer Family (Female Open on color)
10. Hahn Family (Fawn Female)
Our "Q" Litter
Due: August 2, 2021
Full Euro Litter
UKC Ch.Zena De Estrada Box is the daughter of our Classic Brindle male Loto Echeverria/Tapia (Santiago). Our Flashy Fawn Euro male Fausto Di Villa Hunnicum ICN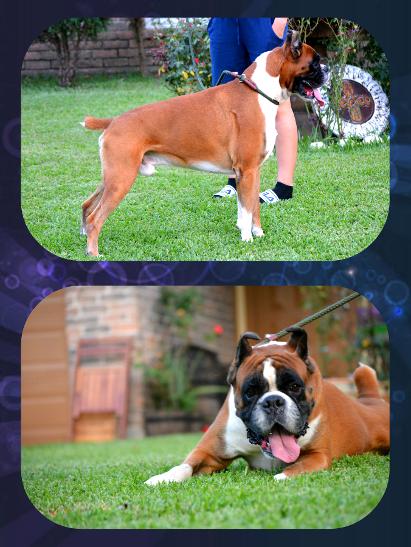 "R" Litter
Planned for Fall 2021
Diva's Retirement Litter
Puppies will be 75% American 25% Euro
Stud will be posted at later date
Dam: Multi Ch. La Diva Box Von Sanchez BCAT
ICN RCNA UND53
Please Note that I will be keeping 1-2 puppies
from this litter.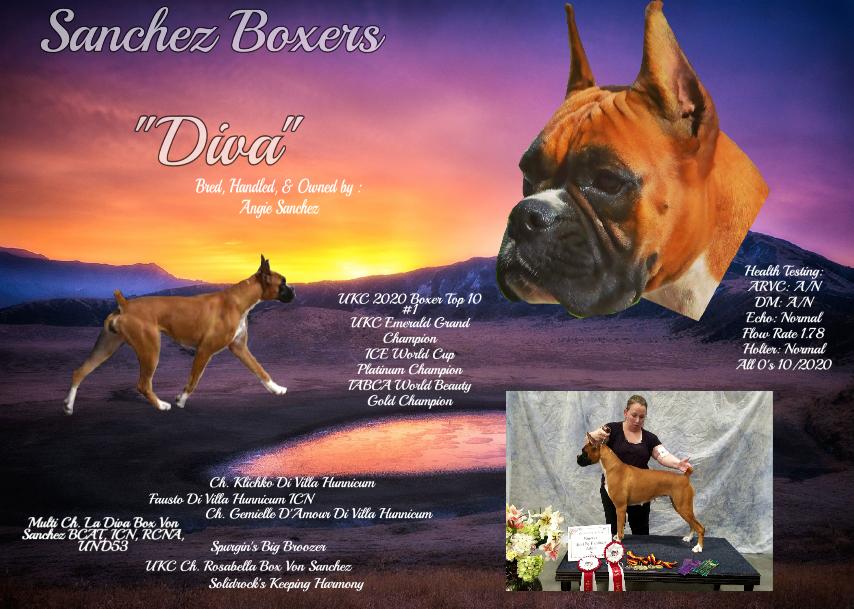 "S" Litter
Planned Late 2021 Early 2022
Sire hasn't been picked yet.
Dam is our very own
URO1 GRCH. Sanchez's Covert Affairs BCAT TKI CGC SPOT MCN
RCNA UND43 BEFL-DPUK2