Brag Page:: Champions (Produced by us or sired by our boys)
Champions: Owned and loved by Sanchez Boxers
I have color coded the families Produce from Each of my foundation Girls Gitana (Purple) and Rosie (Pink)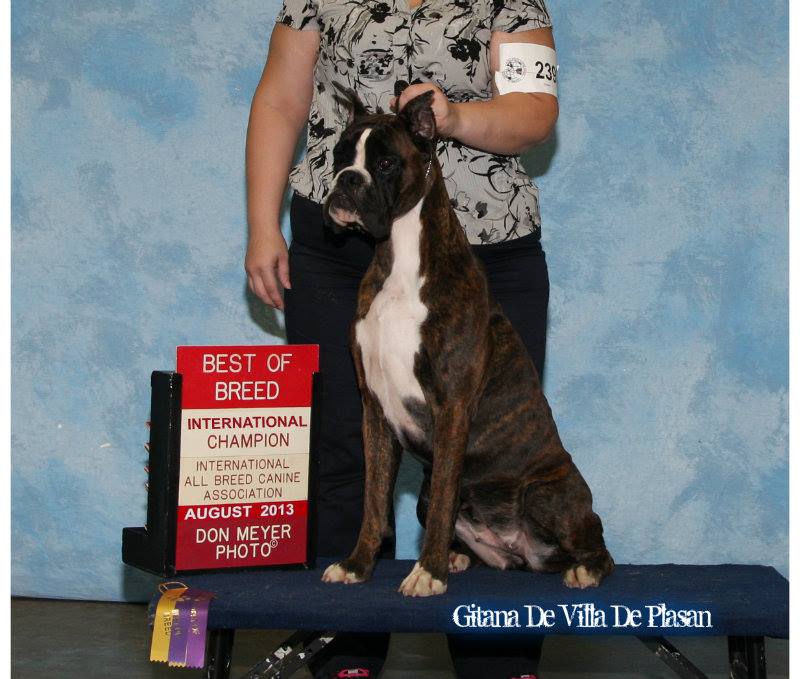 INT CH. Gitana De Villa De Plasan ICN TKN NTD ICECC-CH1
Sire: Arok De Kilates
Dam: Arrion Celian
Bred by: Roberto Plasan
Owned & Loved by: Sanchez Boxers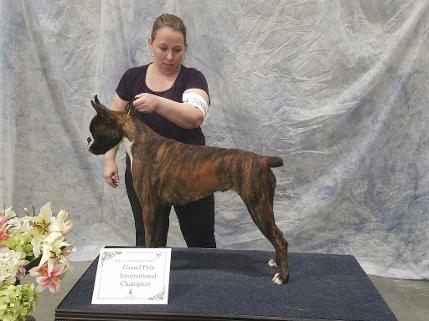 Multi Ch. Fiera Box Von Sanchez ICN TKN NTD ICECC-CH1
Sire: Fausto Di Villa Hunnicum ICN NTD TKN ICECC-CH1
Dam: INT Ch. Gitana De Villa De Plasan ICN NTD TKN ICECC-CH1
Bred ,Owned & Loved By: Sanchez Boxers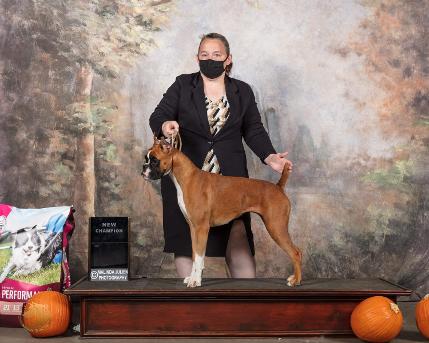 RACEN UKC Ch. Sanchez's Crazy In Love BCAT TKN NTD ICN DPUK-BEFL1
Sire: URO2 PTN NN AN SC SE GrCh. Almadinaks Raz I Navsegda CGC TKI SPOT
Dam: Multi Ch. Fiera Box Von Sanchez ICN NTD TKN ICECC-CH1
Bred, Owned & Loved by: Sanchez Boxers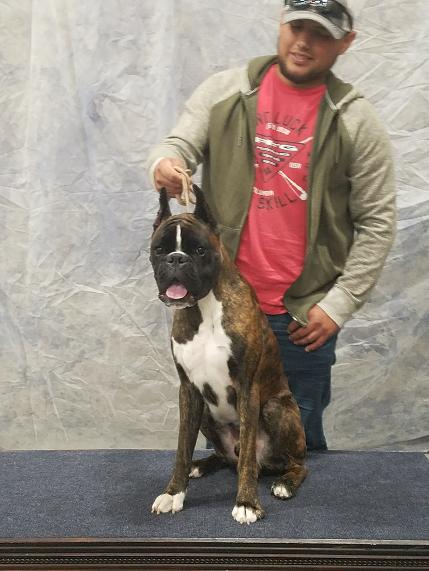 INT Ch. Franco Box Von Sanchez ICN TKN NTD
Sire: Fausto Di Villa Hunnicum ICN
Dam: INT Ch. Gitana De Villa De Plasan NTD TKN ICN ICECC-CH1
Co-Owned & Loved By: Beau Whitfield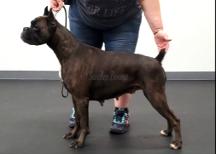 UKC GRCH. Zena De Estrada Box CGC TKN NTD ICECC-CH1
Sire: Loto Echeverria/Tapia (Santiago)
Dam: Sandy De Estrada Box
Bred by: Tony of Estrada Boxers
Owned-Loved by: Angie & Bianca Sanchez
Handled by: Bianca Sanchez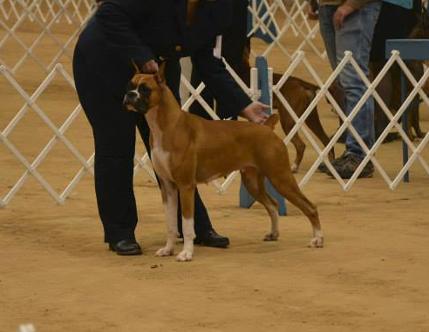 Multi Ch. Rosabella Box Von Sanchez ICECC-CH
Sire: Spurgin's Big Broozer
Dam: SolidRocks Keeping Harmony
Bred by: Blue Ribbon Boxers
Owned & Loved By: Sanchez Boxers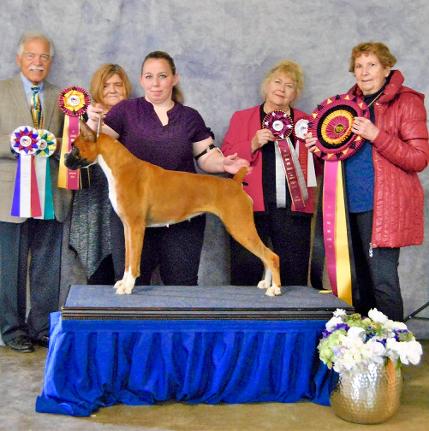 Multi Ch. La Diva Box Von Sanchez CAA FCAT CGCA CGCU FTD TKN NTD 2K9 ICN RCNA UND53 ICECC-CH1
Sire: Fausto Di Villa Hunnicum ICN
Dam: Multi Ch. Rosabella Box Von Sanchez
Owned, Loved and Handled by: Angie Sanchez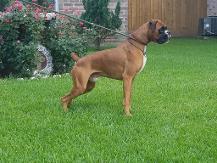 Hnrs BA Ch. Hudson Box Von Sanchez
Sire: Loto Echeverria/Tapia (Santiago)
Dam: Multi Ch. Rosabella Box Von Sanchez ICECC-CH1
Owned & Loved by: The Slater Family
Co-owned by : Sanchez Boxers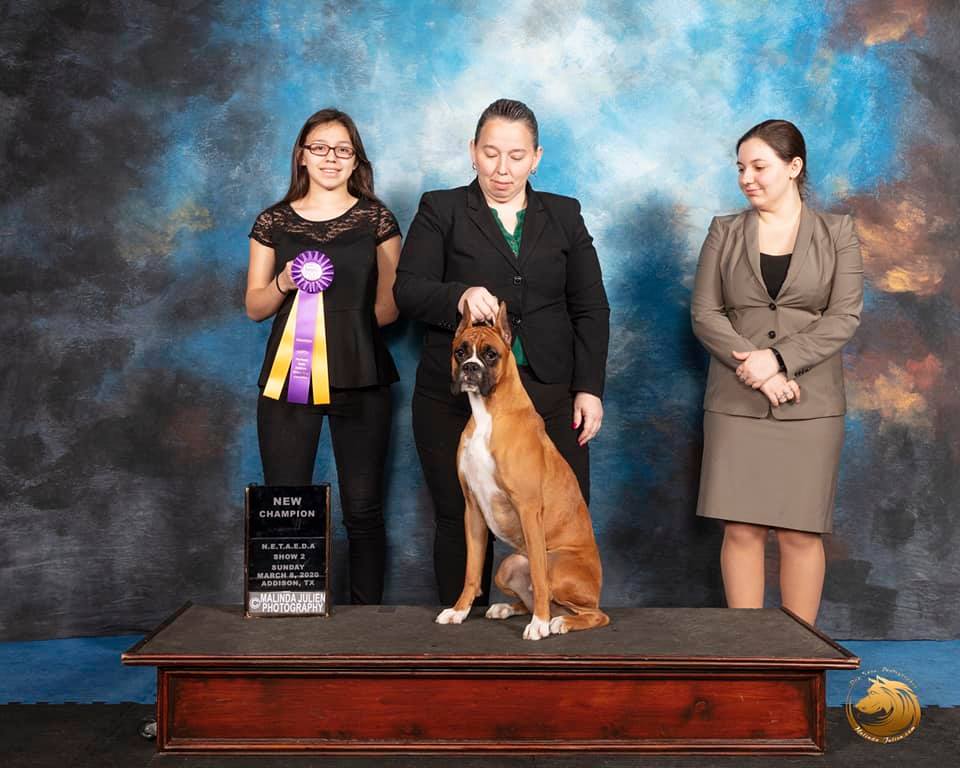 URO1 UKC GRCH. Sanchez's Covert Affairs CAA DCAT CGCA TKI ATD 2K9 SPOT MCN UND43 RCNA ICECC-CH1 DPUK-BEFL2
Sire: Int Ch.Weatherford's Texas Troubador
Dam: RACEA UKC EGCh.La Diva Box Von Sanchez CAA FCAT CGCA TKN NTD 2K9 ICN RCNA UND53 ICECC-CH
Owned, Loved, Handled by: Angie Sanchez
Bred by Champions with other breeders.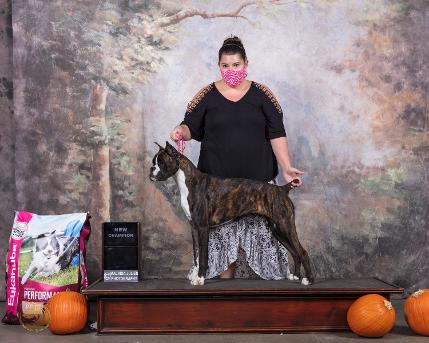 RBIS RACEA UNJ UJJ UKC EGCH. Sanchez's Moonlight Madness BCAT DN
Sire: URO2 PTN NN AN SC SE GrCh. Almadinaks Raz I Navsegda CGC TKI SPOT
Dam: Multi Ch. Fiera Box Von Sanchez ICN NTD TKN ICECC-CH1
Owned & Loved By: Cassie & Luke of Sergeant's Boxers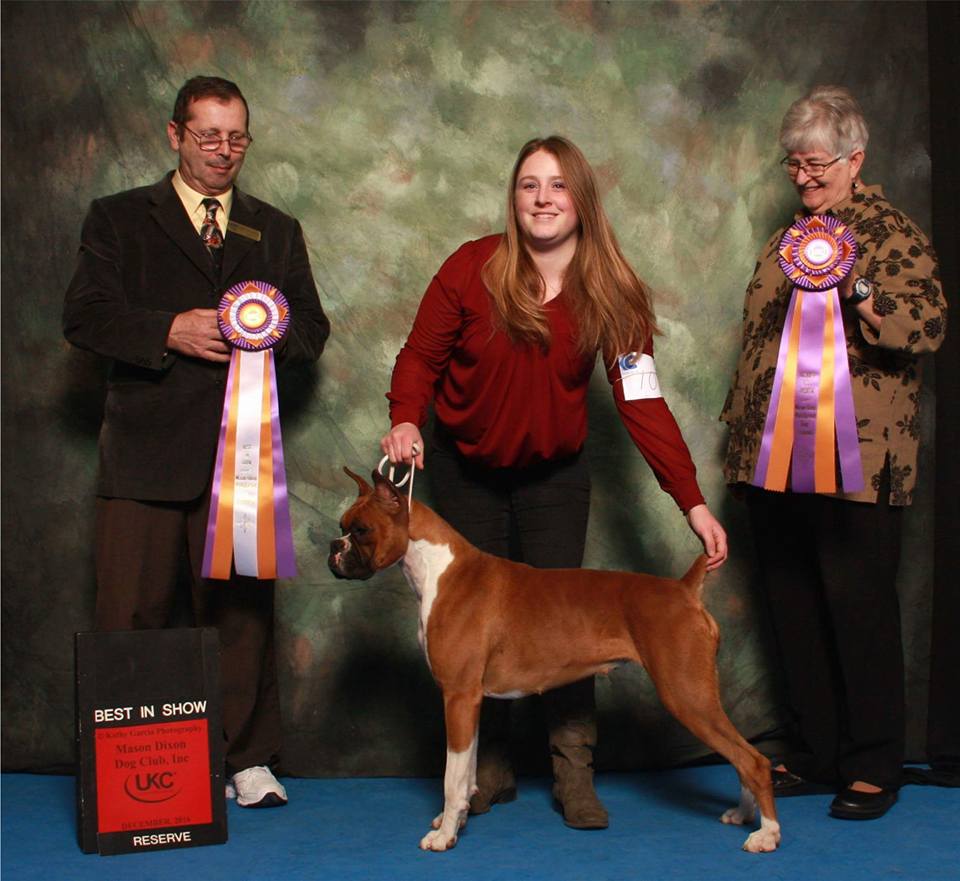 UKC GrCh. Sanchez's Dazzling Diamonds of Charlotte
Sire: Ch. Port O' Calls Marina Jack
Dam: Benaha's Fast Movin' Storm to Sanchez
Owned & Loved By: Amanda Grimes of Diamond Lane Boxers
Champions
Bred by other breeders & Sired by our Boys.
Santiago (Red) , Fausto (Pink) & Franco (Purple)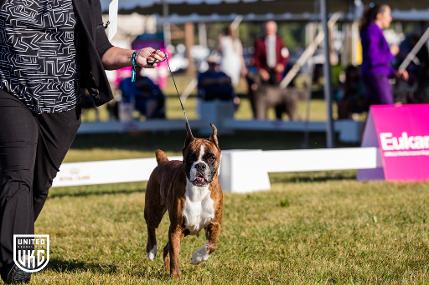 RACEA PTN UKC RGCH. Dolce Infinito Von Rambo CGC SPOT
Sire: Fausto Di Villa Hunnicum TKN NTD ICN ICECC-CH1
Dam: Rambo's Peace of Graceland
Litter Bred By: Laura Rambo of Rambo's Boxers
Loved & Owned by: Laura & Kaylee Rambo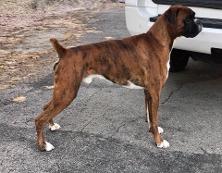 UKC GRCH. Rambo's Straight Tequila Night
Sire: Fausto Di Villa Hunnicum NTD TKN ICN ICECC-CH1
Dam: Rambo's Peace of Graceland
LItter Bred by: Laura Rambo
Owned & loved by Josh Hough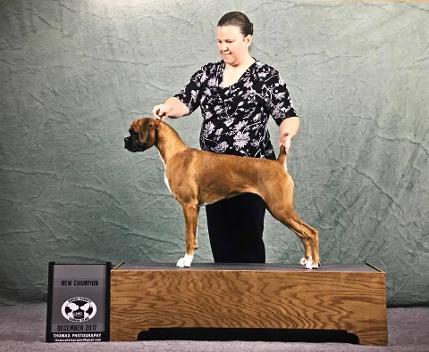 UKC GRCH. Rambo's The Circle Is Complete
Sire: Fausto Di Villa Hunnicum NTD TKN ICE ICECC-CH1
Dam: EC AN NHD MI ME NN PTS URO2 GRCH Luce Del Sole Von Rambo BCAT RATI CGC SPOT
Litter Bred by: Laura Rambo of Rambo's Boxers
Owned & Loved by : Joy Neuenschwander
Co-Owned & Handled By: Laura Rambo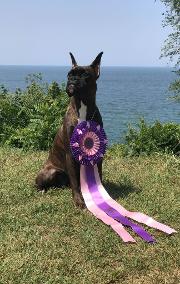 RBIS NI PTA UKC GRCH. Rambo's Mdnite Whiskey Lullaby RATI SPOT CGC
Sire: Loto Echeverria/Tapia
Dam: Rambo's Peace of Graceland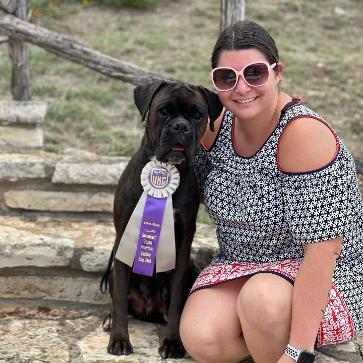 RACEA UJJ UKC CH.Sergeant's Benelli BCAT CGCA CGCU TKI DJ DSA ATD
Sire: Int Ch. Franco Box Von Sanchez ICN
Dam: Int Ch. Bailey Ann Cunningham
Litter Bred by: Cassie & Luke of Sergeant's boxers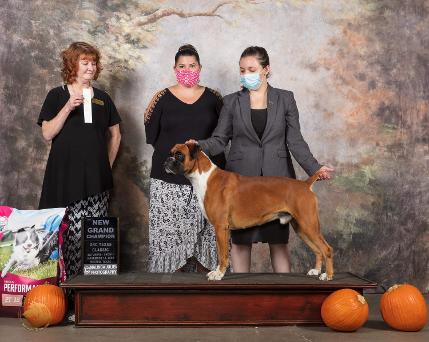 UKC GRCH. El Capitan Box Von Sanchez CGCA CGCU TKN ITD
Sire: Loto Echeverria/Tapia (Santiago)
Dam: Prestiges Hurricane Von Lieben
Litter Bred by: Sarah Schuldheisz of Lieben Boxers
Owned/Loved by: Cassie & Luke Of Sergeant's Boxers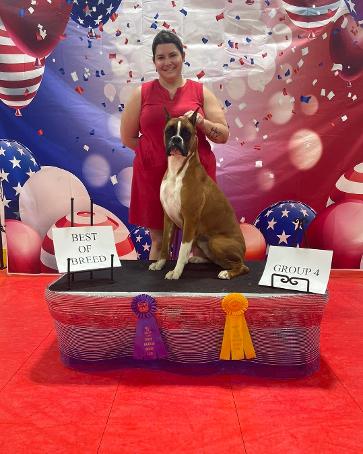 RACEA UKC GRCH.Sergeant's Darkest Before Dawn DCAT CGCA CGCU TKI
Sire:Fausto Di Villa Hunnicum NTD TKN ICN ICECC-CH1
Dam: UKC CH. Remington Marie Cunningham BCAT
Litter bred by: Cassie & Luke of Sergeant's Boxers
Owned, Loved, Handled by: Cassie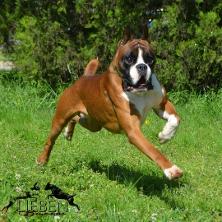 UKC Ch. Lieben's Family over Everything
Sire: Loto Echeverria/Tapia (Santiago)
Dam: Prestige's Hurricane Von Lieben