Loto Echeverria/Tapia (Santiago)
Loto Echeverria/Tapia is our imported Euro male from Mexico. Want to say many thanks for Hugo Diaz Macias and Ramses David Tapia for letting us bring Santiago to join or family. He's a daddy's boy. So sweet and full of energy. Santiago is available for stud to approved females only.
Registered Name: Loto Echeverria/Tapia
Call Name: Santiago
DOB: May 23,2011
DOD: Sept 23,2021
Color: Dark Brindle, Black mask with small white marking.
Champion Bloodline: Yes
Champion Sired: Yes
Sire: Trueno Negro De Las Arillas (Ferrari De Las Arillas X Carmin De Las Arillas)
Dam: Margot Echeverria (Ramazotti Vom Hause Romeo X Vectra Echeveria)
AKC # WS40437401
DNA Profile: V697742
Health Testing Results
DM: Normal N/N
ARVC: Negative
Holter: PASSED 0,0,0
2015 holter All 0's
2016 holter All 0's
Canine Herpes: Negative
Brucellosis: Negative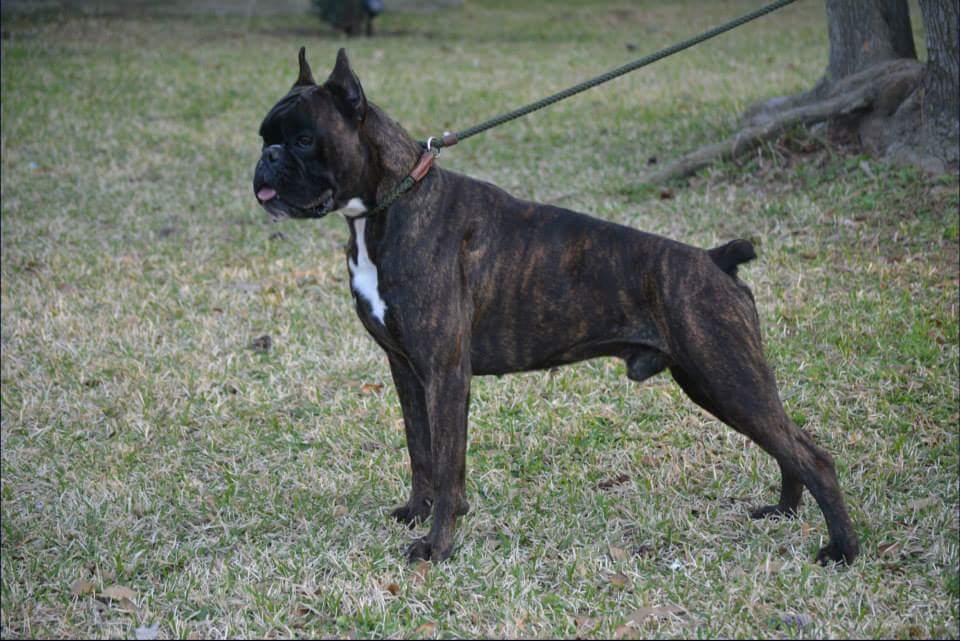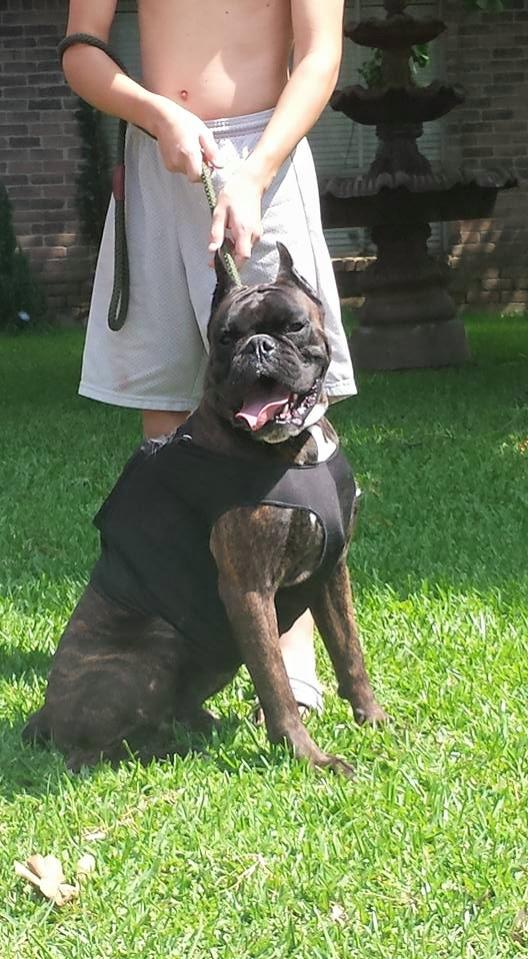 Santiago's Champion Offspring
Hudson Box Von Sanchez :
IABCA International BA Champion
IABCA National BA Champion
IABCA Honors BA Champion
Ni Pta Gr Ch. Rambo's Midnight Whiskey Lullaby Spot CGC SPOT:
UKC Grand Champion
IABCA International Jr Champion
IABCA National Jr. Champion
IABCA Honors Jr. Champion
1 UKC Reserve Best in Show
1x BIS BBX Puppy
2018 Top 10 #3
El Capitan Box Von Sanchez
UKC Champion
UKC Grand Champion
UKC 2020 Top 10 Boxers #9
IABCA International Champion
IABCA National Champion
IABCA Honors Champion
ICE Honors Bronze Champion
Zena De Estrada Box
UKC Champion
ICE Cross Country Level 1
Lieben's Family Over Everything
UKC Champion
Champion Grand Pups:
TTK Spirit of Adventure
UKC Champion
AKC Virtual Home Manner Puppy
IABCA International Champion
IABCA Honors Champion
Lieben's Tennessee Shine
IABCA International Champion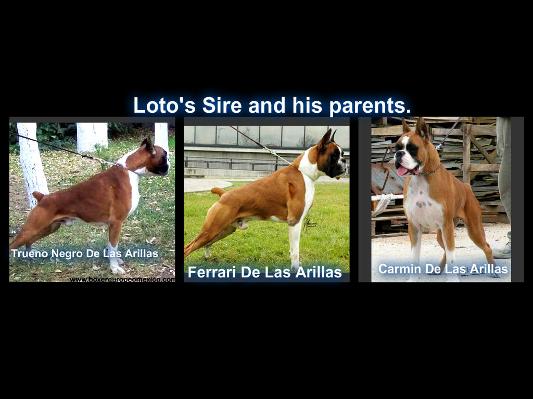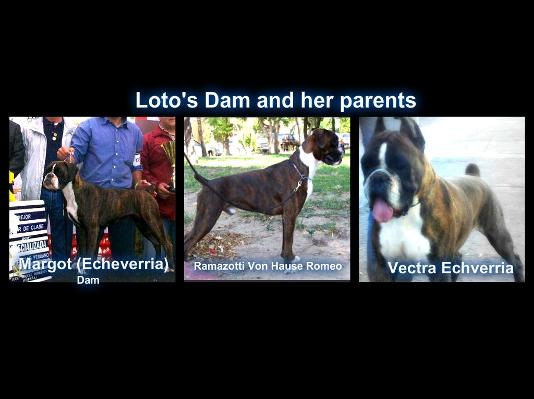 NEWS UPDATE:
Santiago now has his very 1st Champion offspring.
Rambo's Mdnite Whiskey Lullaby (Echo) in pic below. Show pic to come soon
She also won Best in Show bred by puppy
Echo has the following IABCA titles
International Jr. Champion
UKC Champion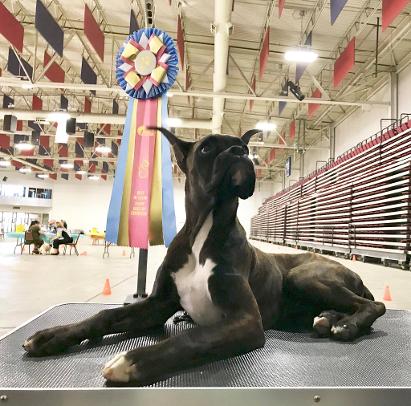 Puppies Produced by Loto Echeverria/Tapia (Santiago)